Paradise Classic update #2
First, there is a typo on the schedule.  The Regional is not being held at Sac SO, it is being held at the San Diego Sheriff's Training Center at 440 Alta Road.  The schedule should reflect the correct location soon.
Second, most shooters probably don't realize but this year marks the 20th year the San Diego Sector Pistol Team has hosted the Paradise Classic.  In honor of that milestone we decided to do something that hasn't been done in California for 30 years…have guns available for prizes for the Regional.
It took some doing, working within the red tape of CA gun laws but I believe we've got that figured out so the winners are in compliance.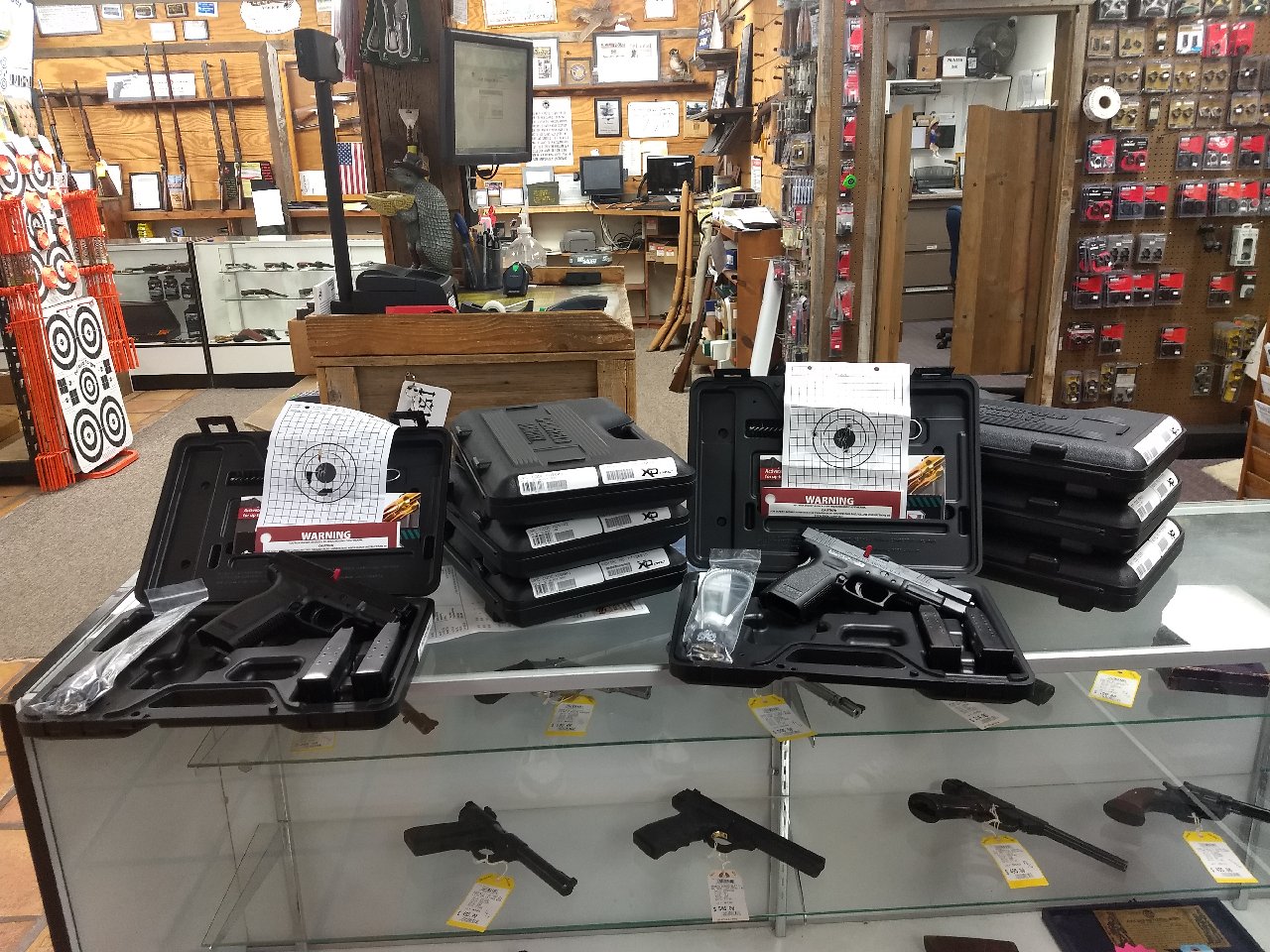 Just this afternoon I was at the local gun shop in Murrieta verifying serial numbers on the award guns and the raffle gun.  Seven guns will be awarded at the 2019 Paradise Classic Regional.  This is definitely the year to come and shoot all the matches the Regional has to offer.  The award guns are all Springfield XD pistols, choices of .45 ACP, .40 S&W or 9MM, barrel lengths 0f 5″, 4″ or 3″ sub-compact are on the table.  Winners from SoCal will be able to DROS their award at "The Shootist" in Murrieta, or have it shipped to their local FFL.  Winners from NorCal or out of State will be able to arrange shipping to their local FFL through "The Shootist" as well.
As far as the raffle goes, we have exactly 10 tickets left right now, tickets have been selling quickly.
As a reminder, Squadded Practice/Sight-in will be on Wed 8/21, Distinguished, Service. Stock and Off-duty will be on Thur 8/22, Semi-Auto 1500 on Fri 8/23* and Revolver 1500 Sat 8/24*.
* as stated previously, for those unable to attend both Fri & Sat, we will allow those shooters to fire both Rev and Auto on the same day.
Hope to see you all there for one heck of a prize table.